Welcome to Intuition Shih Tzu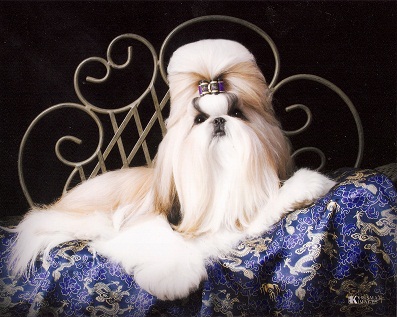 Kristie Miller
417-839-8397 Welcome to Intuition Shih Tzu. We are a small private breeder of only top quality shih tzu. Our shih tzu are derived from the combined efforts of the top breeders in the United States and Canada. I belong to the American Shih Tzu club and have been awarded the Breeder of Merit by the AKC. Our mission is to breed for the best health, conformation, and temperament. Our dogs live in our home. Our puppies are raised to provide new owners with loving life- long companions. Shih Tzu is our only breed. We only raise shih tzu to meet the standard set by the American Shih Tzu Club. We do not breed for the so called Imperial Shih Tzu. We breed our AKC champions for the purpose of producing our next show dog. We keep a select few to show and offer beautiful puppies for pet owners to adopt. Pictured is BISS GCH Intuition's Still Look N' Good "Conner". Conner was ranked in the top 8 during his show career. Conner is the top ranking Grand Champion Shih Tzu in Missouri and was shown at the prestigious Westminster Dog Show.
We compete regularly in AKC conformation events, including The Eukanuba National Dog Show, the American Shih Tzu Club National, and the Specialties preceding Westminster. Our CH Ultra's Playin' With My Imaginary Friends was awarded Best of Opposite Sex at the National Sweepstakes and went on to place first her puppy class at the ASTC National in Annapolis MD the following day. Her daughter, Intuition's Imagine The Possibilties With Ultra placed every day at the ASTC National in Las Vegas NV.